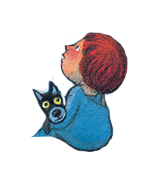 Danhai Light Rail Green Mountain Line Concept Album
This album is inspired by the public art of the Danhai Light Rail, with a newly composed theme song and five selected pieces
Overview
Close your eyes for a moment, what unexpected encounters will the next stop bring?
The Danhai Light Rail crosses through Danhai New Town, connecting people with each other, carrying not only passengers, but also smiles, imagination, and beautiful unexpected encounters.

This album is inspired by the public art of the Danhai Light Rail, with a newly composed theme song and five selected pieces, guiding travelers to experience the sceneries along the Danhai Light Rail's Green Mountain Line. After the single Kiss & Goodbye, composer Miogo Chen created Sometimes Sometimes as the theme song to once again accompany Jimmy Liao's books. The warm and soft timbres of clarinet and accordion gently depict the mood of the travelers'excitement.

Try it out for yourself.
Related picture book