Hi~ Shanghai Lujiazui Harbour City
In 2020, the Shanghai Lujiazui Harbour City welcomed Jimmy Liao's Hi~ sculpture art into their establishment. The way that sculptures touched heads with each other attracted the attention of passers-by.
Introduction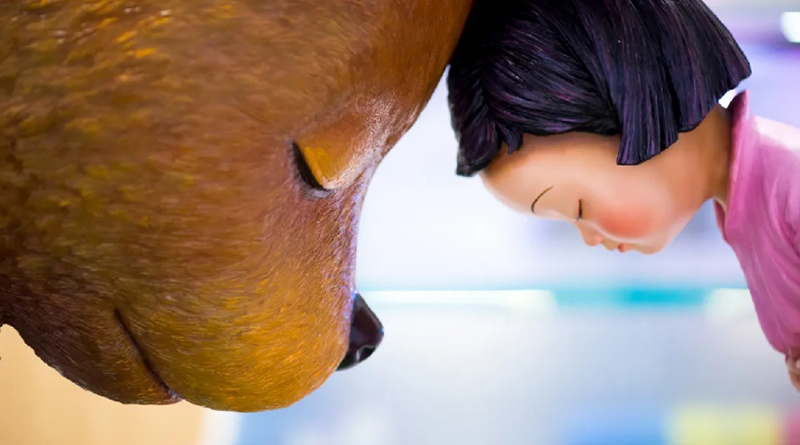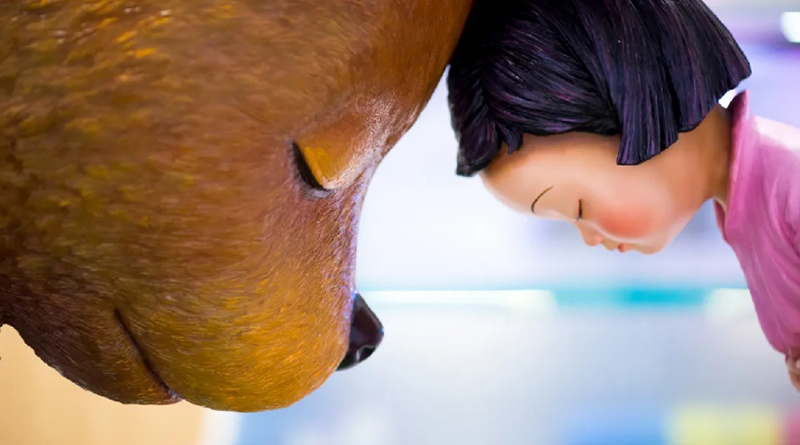 Respecting the city and engaging in a dialogue with the environment is the source of the artworks. As we explore the GALA Mall, we can superimpose our imagination of the historic shipyard on top of the modern commercial art space we see. Past, present, and future, can all be explored through the mind. The wildly imaginative Hi~ sculpture span several places of the city as it attracted the attention of passers-by.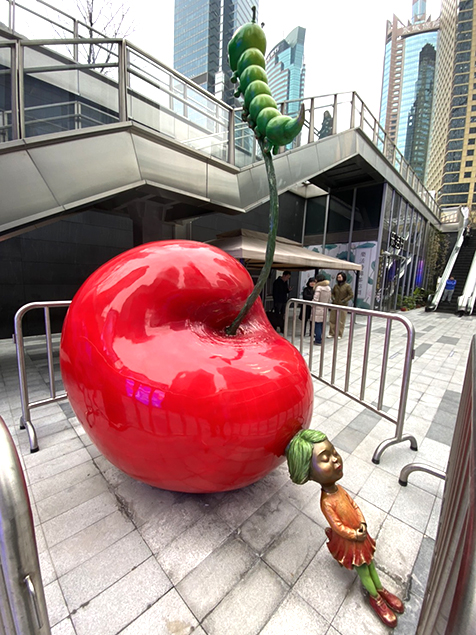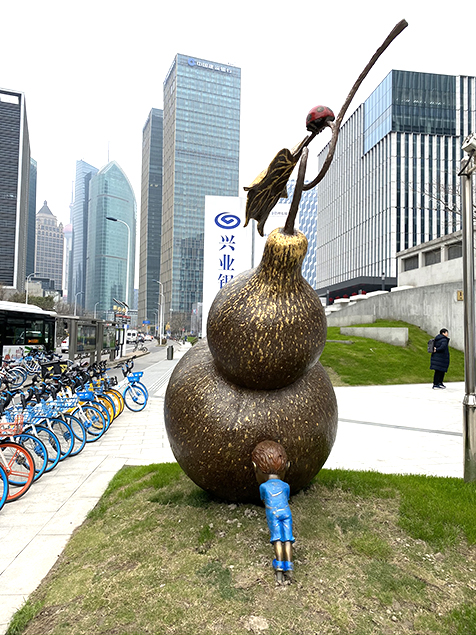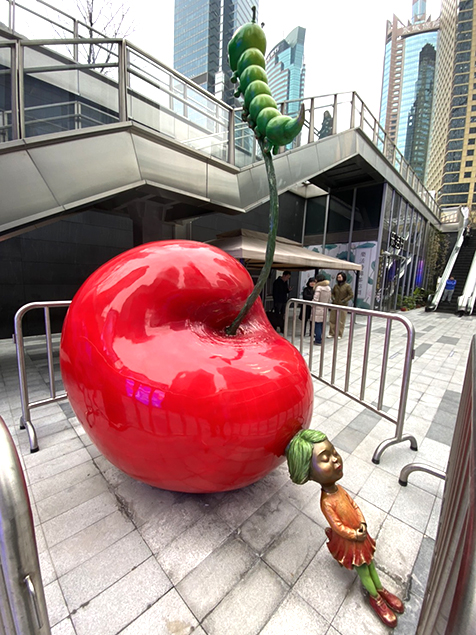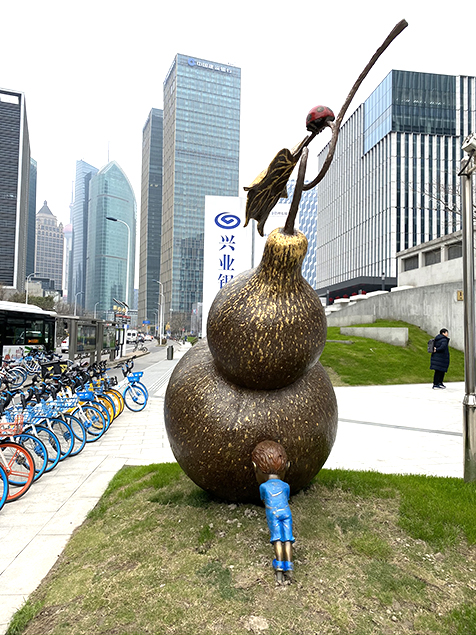 For travelers of the city, touching heads is a ceremony that connects people across time and generation. In the GALA Mall, you can see the girl with ribbons touching heads with the big bear to celebrate their meeting. The chameleon and the boy are also touching heads with the blooming flowers, celebrating their meeting with the city through art.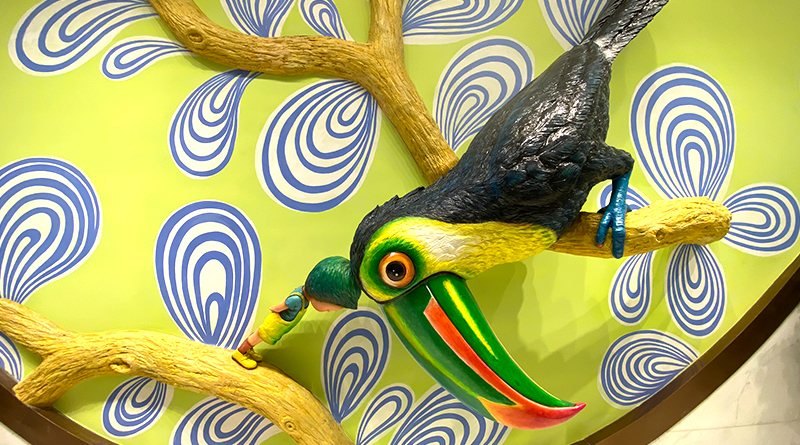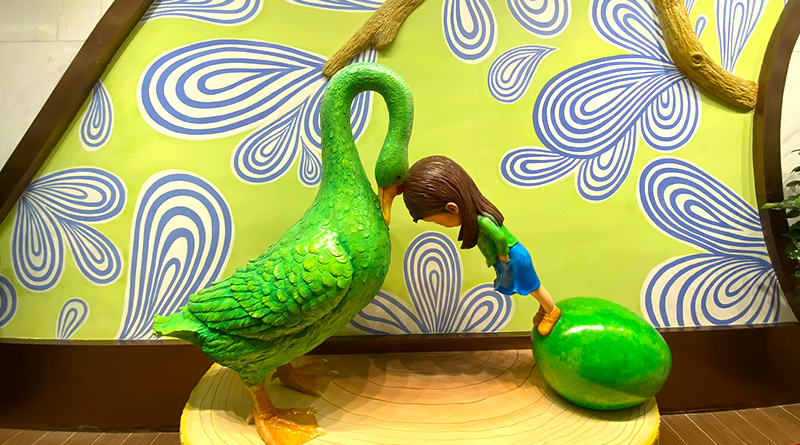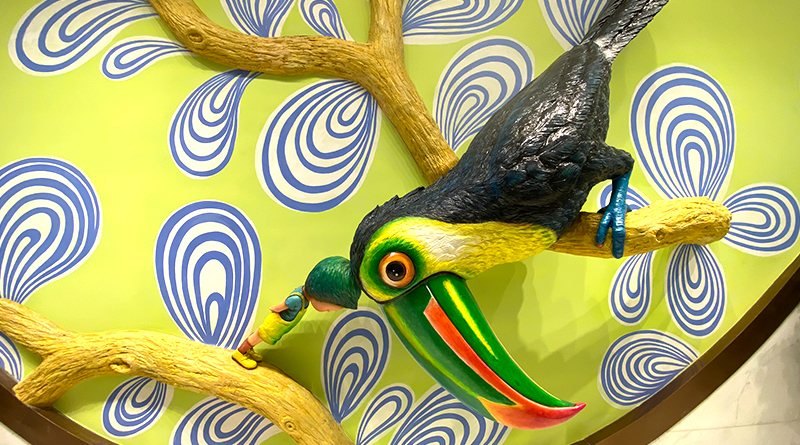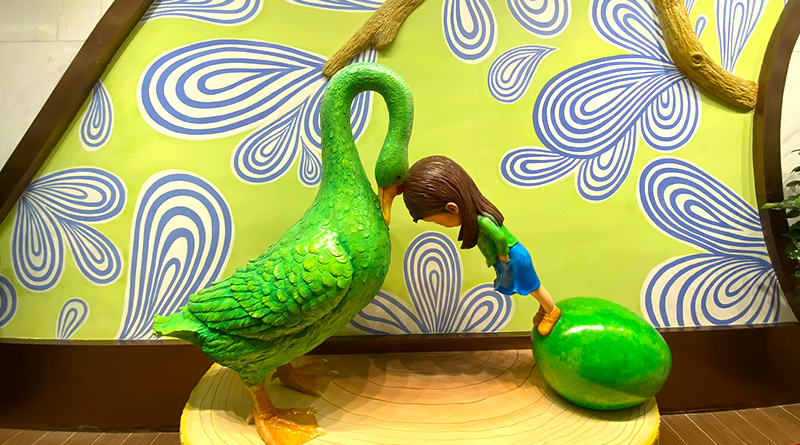 This is a collaborative project between various renowned artists, among which includes eight pieces from Jimmy Liao.